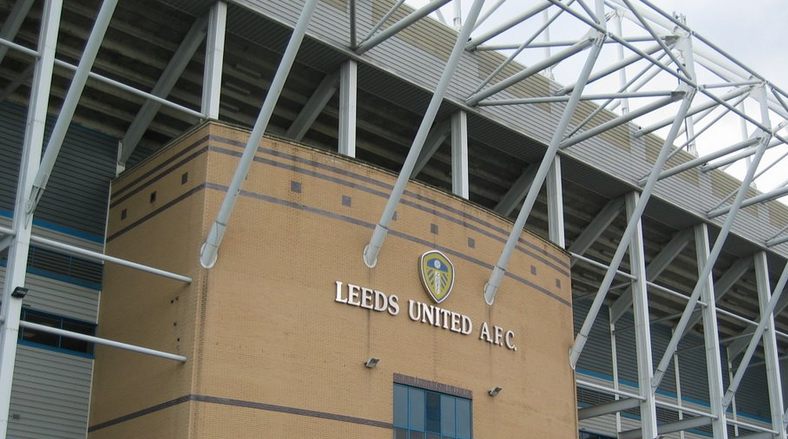 A Fall From Grace – The Story of Leeds United
Leeds United has had its fair share of success in English football throughout the years and at a time was considered one of the biggest hitters in European football. So what happened? Was it the lack of quality amongst the players, the string of mediocrity when it came to ownership or the deterioration of the clubs finances? All these problems play a factor in the downfall for one of the greats.
Quality
Quality is key within a football team, you need players you can really rely on in times of need, whether it is to grind out a nil-nil draw away from home or get that third goal to keep you out of sight of your opponents. Some teams have quality by the bucket load, sitting on the bench, knowing they have a back up if the time comes. Leeds do not have this luxury, they have very few players who can play at a consistently high level and very few players with enough experience.
Yes, there are a few exceptions to this rule, Billy sharp is a proven goal scorer at championship level but the only consistency he brings is the question "why is he left on the bench" . A player of that proven stature can't remain an unused commodity. When sharp does play however he shows what he can bring to Leeds, with 3 goals from limited opportunities. But, more Importantly, Sharp has almost single- handedly secured 7 points for Leeds, scoring vital goals in a draw against former club Nottingham forest (1-1) and the game winners against title hopefuls Middlesborough (1-0) and local rivals Huddlesfield town most recently (1-2) in which he scored in the final 5 minutes.
Sam Bryam is another player Leeds can rely on. At only 21 years old, Bryam has a bright future ahead and Leeds must do their upmost to keep the young man at the club for the foreseeable future. For me it is Bryam's versatility that cuts him above most, he is at his very strongest at right back however he is more than comfortable to step up the field to become a right midfielder and almost a right winger at some stages of games. In both positions Bryam can excel and fulfil his potential but it will be keeping hold of the exciting prospect who came through the ranks at Leeds, that will bare the most headache to the Leeds United faithful.
One of the most exciting player in the Leeds United squad is the young Alex Mowatt, who has made just 50 appearances in his short career, but in that time has largely impressed. The teenager has starred also for the England under 19's but it is his time in the centre of the Leeds midfield that has caught the eye.  With consist good performances and leadership before his time, it's hard to argue against the idea that Alex Mowatt may be the future of Leeds United. He is greatly admired already by the players, the staff but most of all the fans and this is hugely important towards the confidence of a player, and in conjunction with his recent performances the skies the limit for the Leeds academy product.
A real player to keep an eye on is the young Lewis cook, in his break through year into the senior team, Cook has surprised everyone not just in the club but in the country with his mature attitude and fantastic performances and it is not difficult to understand why premier league teams are after the seventeen year olds signature. Cook can play comfortably in the corridor of midfield, whether if it's just in front  of the defence, playing as a traditional centre midfielder or directly behind the strikers. He can put in a hard crunching tackle if necessary, take on 2 or 3 men or pick out a perfect pass. Lewis Cook could become a real
instrumental player for Leeds and maybe in the not so distant future could build on his appearances for England's under 16's, 17's and 18's and gain his first full England cap.
However if Leeds United do not build in this core, with more experienced quality the club will not progress. It seems the player like Kewell, Viduka and Bremner and firmly in the past and that should be a huge concern for those surrounding the club. Leeds need the experience desperately and they need it quickly as they have becoming involved in a early relegation scrap that they may stay in.
Ownership
It's no secret that over the years Leeds have had its fair share of terrible and trouble-ridden owners and it is the most recent of those that are beginning to cause problems again. Let's start at the very top of the tree, with the infamous Ken bates, the man famous for buying Chelsea football club for a single pound and years later becoming involved in a bitter dispute with that exact same team. Bates bought a 50% stake in Leeds United in January 2005 after failing in a bid to invest in local rivals Sheffield Wednesday. When he became chairman of Leeds Bates was quoted saying he wanted "one last challenge".
In May 2007 under the reign of Bates Leeds went into administration with unpaid debts that came to £35 million (which have been reduced from 100 million four years previous) and as a result were relegated into the third tier of english football. This was an all time low for the club and many blamed bates for this torrid period. Soon after this it was announced that KPMG, the acting administrator, had an agreement with Leeds United football club limited to sell the club to them. However Leeds fans were to find that bates was one of three directors of this newly formed company. Leeds were subsequently bought back from the administrators, via offshore companies, for a fee of what is believed to be around 1.5 million pounds.
Not so long after the club was announced to be "debt free" Bates became increasingly unpopular with a group of fans and protests began, demanding his resignation. Bates worked with 5 different managers (not including caretaker mangers) but it was simon Grayson who proclaimed his frustration, after being sacked,about the financial restrictions he was given by Bates.
In November 2012 bates final left the club, he signed a deal in which Leeds were sold to the Middle East based private equity group GFH Capital, they gained 100% of the shareholding in the club. Bates remained chairman until the end of the 2012-13 season and officially stepped down as chairman on July 1st 2013 and moved to the honorary president position.
The role of chairman was then fulfilled by salah nooruddin, who had bought a 3.33% stake in Leeds United following the purchase by GFH and was previously vice chairman.  Once he had secure the chairman role he later revealed he had increased his stake to 10%.
In early 2014 GFH capital sold their majority steak in the club to Italian based business man Massimo Cellino., who took over as chairman and appointed his two sons Ercole and Edoardo as directors of the football club. However Cellino's life as chairman was short lived, as he lost an appeal against the football league, he was previously found guilty of tax evasion.
After all the previous Leeds United have had with owners, the nightmare continues. Cellino's charge was a disqualification from ownership of the club. This, to this very day, is a huge problem for Leeds. As coaches, fans and players alike have no real clue about the current state of affairs.
With the squads currently quality under scrutiny it's easy to expect the fans to be disheartened. But not the Leeds fans, turning up in great numbers home and ways and given fantastic support, this is key to the players as it give them unrivalled confidence and support in a time of need. I'm not the only one who hopes to see leeds back at their very best one day, but for now, at least , it seems the only way is down.
---