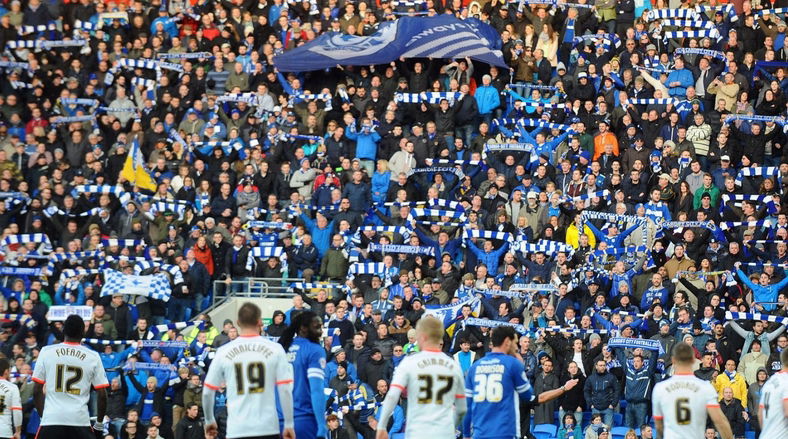 The De-Extinction Of The Bluebirds
Owners of a club needs to ensure they can offer financial support whilst also making changes to the clubs backbone if necessary, a rule that Cardiff's controversial owner Vincent Tan decided to tamper with to the disapproval of the fans.
Cardiff City was taken over by Vincent Tan in May 2010, much to the delight of the supporters. He offered the club £100 million in May 2012 to help with the expansion of the Cardiff City Stadium and redevelopment of the training facilities. However Tan wanted to re-brand the club which ultimately had a dramatic effect.
The main difference was the club changing their famous blue colours to red. Many fans were angered by this news, with the main reason being that there nickname is the bluebirds and it was confusing as to why he would change a feature of the football club that has made them unique.  This was messing with their history. He also changed the badge red, with a dragon being the main feature. The now 'extinct' Bluebirds had changed to the Red Dragons.
Being such a radical decision, the fans didn't take this news well. However the amount Tan was offering was a number Cardiff weren't in a position to refuse and so the club accepted Tans offer and the re-branding of the club was completed. Fans showed their disappointment as the new red shirts didn't sell well, whilst fans waved their blue shirts and scarf's in the air during games.
He didn't do himself any favours with the fans following rows with Manager and fan favourite Malky Mackay, which lead to some fans demanding Tan give up his ownership. Mackay was eventually sacked and Tan wasn't fazed by negative comments. The fans would simply have to get used to his regime as owner and accept the changes.
Many thought Tan had won his battle against the fans. The club was going to be red for seasons to come. However this  wasn't to be the case. As the club are currently near the bottom half of the championship, fans have been as angry as ever and their frustration was shown with the anti-red protests happening during games. Fans threatened not to buy tickets to matches whilst withdrawing from future season tickets. Due to the clubs financial troubles, tan decided to go back to blue in a hope to not only keep the club in a good financial state but to make peace with the fans so he wouldn't be forced out of his role of owner of Cardiff City FC. The kits were changed back to blue on the 9th of January 2015 and the fans are now happy going back to blue again while also have the backing of the board with them saying "it's a massive step in the right direction for the club and for everyone related to the club."
With Cardiff sitting mid table in the championship, their main goal now is to finish the season strong. The playoffs seem unrealistic for both the manager Russell Slade and the fans but who knows? Next season the bluebirds could be soaring back up to the top flight
---