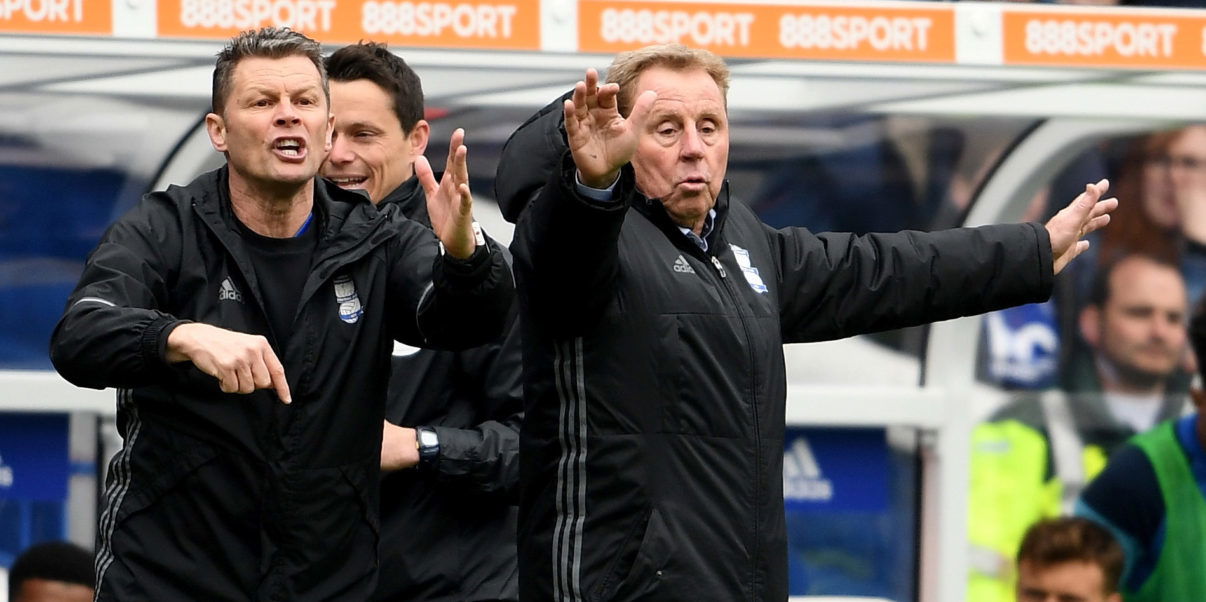 Nothing personal against Harry Redknapp- Steve Cotterill
Birmingham City manager, Steve Cotterill has come out to state that he has nothing against his former boss, Harry Redknapp. Stating his reason for taking the job, he said it was purely a wish to be a manager once again and nothing personal with Redknapp. Cotterill was assistant to Redknapp for the final few games of last season as the pair kept the club in the Sky Bet Championship, before turning down the chance to stay on as his No 2 in the summer. He is now back at St Andrews as the manager.
"I've been a manager for many years now and I wanted to be that again in my own right," Cotterill told Sky Sports. "It was 100 per cent nothing personal with Harry or anything like that. "The fact it's happened here, I wouldn't have known what the odds would have been on that, but it's a pleasant surprise. I'm saddened it didn't work out for Harry for sure, and I never thought I'd be coming back here [as manager]. It's been a freak situation how it's happened."
53 year old Cotterill will now have to work with the players mostly signed under Redknapp, 14 joined last summer under the former Tottenham manager. He will have to make the players believe that he's the right man to guide Birmingham to the premier league promotion. However, get the best tips from https://freebets.org as Champions League comes back in action.
He has however been able to buy the fans over and he will have to show the faith they put in him by getting the job done on the field of play.
"Some of the reaction there's been with the local papers and voting polls that have been out there, and the way they've got behind me before I was even named as manager, I was really humbled by that and I'm very, very thankful to them," he said.
Cotterill will have prepare and got all three points from the table leaders Cardiff City at St Andrews with his team and their soccer cleats playing impressively against the leaders.
---