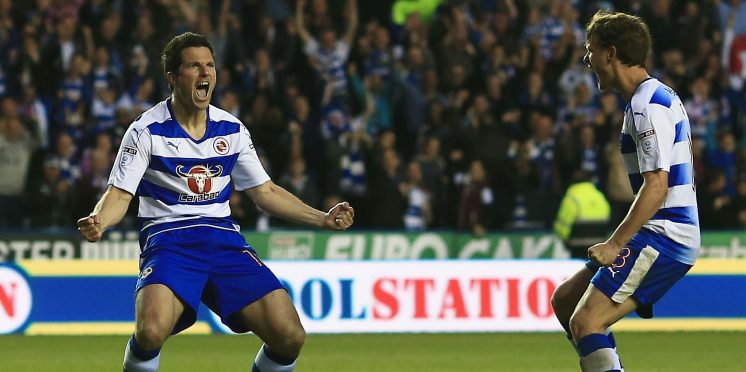 2010's classics: Kermorgant penalty sends Reading to Wembley final
Tuesday 16th May 2017 – the date of my first AS Level exam, but that wasn't the most important event of that day. We were on the verge of reaching a Wembley playoff final that could propel us back to the top flight of English football.
Whilst we had the home advantage, I remember walking to the stadium with very little confidence. Fulham had won more points away from home than they did at Craven Cottage that season. Not only that, Jordan Obita who had scored in the first leg was ruled out of the match and Paul McShane had got himself sent off in West London, meaning that we were short of options at the back.
The back five was made up of Tyler Blackett at left wing-back (who had played much better at centre back), Joey Van den Berg, Liam Moore, Tiago Ilori and Chris Gunter. Ilori had more than his fair share of injury troubles at Liverpool and had only joined the Royals in the January of 2017, whilst Van den Berg picked up yellow cards like they were going out of fashion.
Flashbacks of our 2-0 defeat to Burnley in the 2008 playoff semi-final second leg also didn't help the nerves. Jaap Stam was in his first season as a professional head coach, the club had a dire couple of finishes in the previous two campaigns (19th and 17th) and our record in the playoffs over recent years wasn't ideal. Despite this, we had fought against all odds to get to this stage.
We settled in to the match reasonably well, the only major Fulham attempt that Reading had to deal with in the first half was a Tom Cairney free-kick and the follow up from Sone Aluko. Both were dealt with well by Ali Al-Habsi. Al-Habsi double saves were becoming quite the occurrence and we knew that we could rely on the Omani keeper. Dodgy distribution aside, perhaps that was the reason why I felt so at ease in the early stages of the match.
Reading had also gone close to breaking the deadlock just before Cairney's effort. The Kermorgant/Grabban duo almost paid dividends up top, when Joey Van den Berg's floated ball deflected off Grabban and in to the path of Kermorgant. Only a Marcus Bettinelli save ensured that the deadlock wasn't broken before half time.
The game was finely poised at 0-0 (1-1 agg.) until a Joey Van den Berg long ball caused mayhem in Fulham's half. I was in the East Stand in line with the incident so I couldn't quite see Tomas Kalas fully raise his hand towards the ball. As a desperate football fan, of course I was going to shout for a penalty.
I could barely hear Martin Atkinson's whistle but as I looked straight over to him, his gesture indicated that he had spotted a handball. This was a 50/50 chance of a penalty being given. Did Kalas handball it? Or was Kermorgant the guilty man? It seemed to take an age for Atkinson to point the spot, but when he did, the roof nearly came off.
Our penalty record that season wasn't ideal. I remember us having to score quite a few rebounds from penalties that season. Beerens vs Fulham earlier on in the season, McCleary vs Barnsley and Norwich, my heart couldn't take another one!
Thankfully, Yann Kermorgant's penalty squirmed under Bettinelli and the Royals were on the verge of the final. It wasn't plain sailing from there. Piazon went close (what a block from Ilori), Fulham were camped deep inside our half and we needed to defend like our lives depended on it.
Once Ryan Fredericks' cross in stoppage went wayward and out for a goal kick, that was the first time I thought we were definitely on our way to Wembley. That's how nervous I was and I'm sure the other 20,000 Reading fans inside the Madejski Stadium felt exactly the same that night.
The full time whistle was blown. I've barely heard such an atmosphere at the Mad Stad. We were going to Wembley – one step closer to Premier League football. More good news? We were finally being taken over by Dai Yongge and Dai Xiu Li after months and months of doubt over whether the deal would go through.
We were one step away from the Premier League, had new rich owners, a brilliant team spirit and a promising young manager. If only things had worked out a bit differently…
---